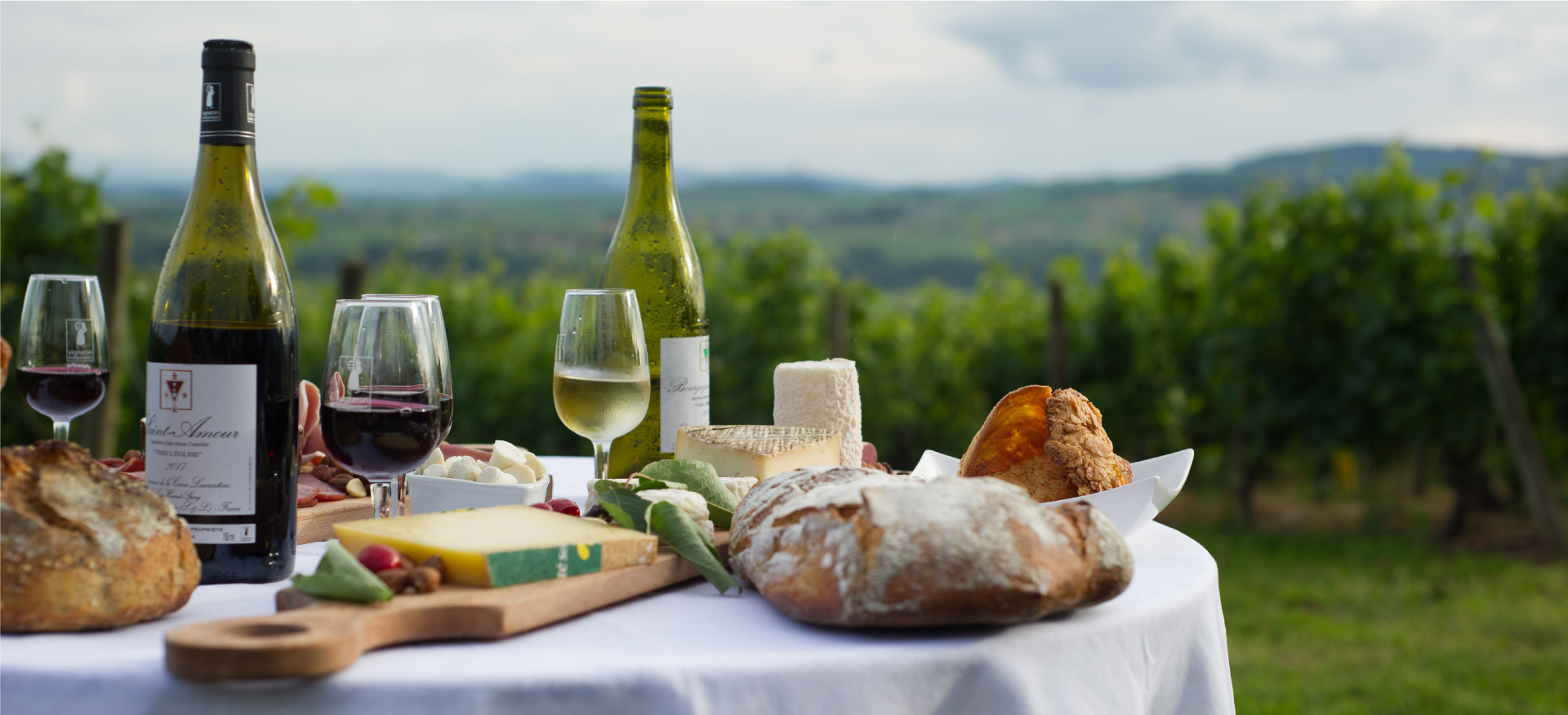 Art de vivre et goût de l'authentique

The name Bellevue given by our fathers to their village expresses well the beauty of the landscape. The golden and ochre stone house rests in a green setting and overlooks its vineyard.
Let's start with the back of the garden, from whatever side we look, we are amazed:
East, the silvery furrow of the Saône River crosses the Mâconnais and the Bresse prairies. Far away on a clear day, you can see the Mont Blanc and the whole Alps Range sparkling in their immaculate whiteness.
South, the famous villages and Crus of Beaujolais are spread out on the enchanting and graceful hillsides.
West, the landscape are forested mountains interspersed with deep valleys.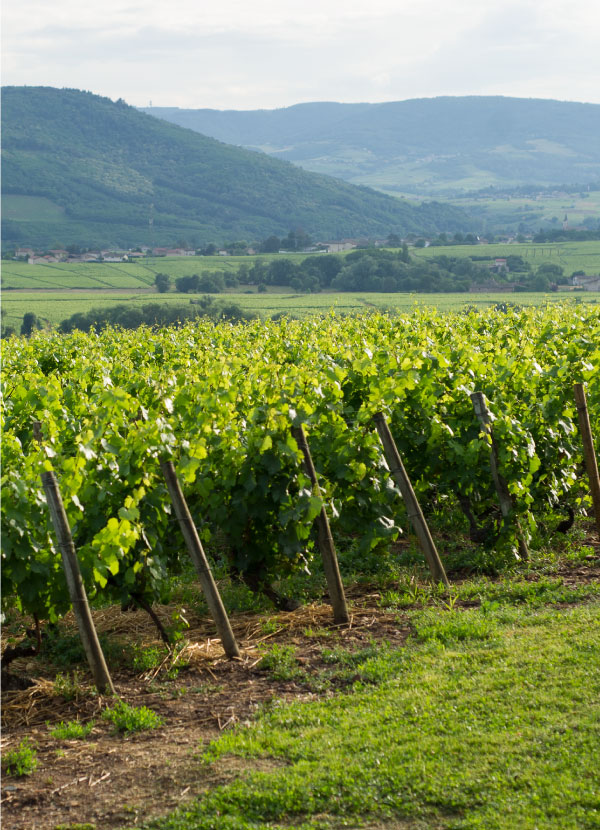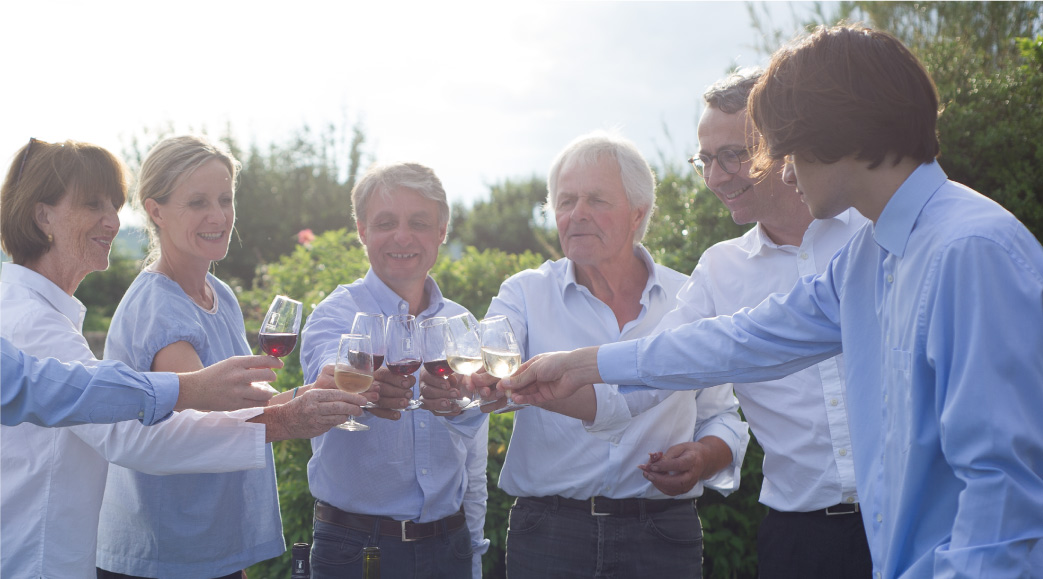 We welcome you to the estate for a wine tasting session to enjoy this privileged environment in the heart of vineyards and ancient stones loaded with history.
DOMAINE CAVE LAMARTINE,Church Square,
open from Monday to Saturday, 9:00 am / 7:00 pm
Sunday by appointment,
Tel: 00 33 (0)3 85 37 12 88
To extend the visit, we propose you during the wine tasting French deli meat and cheese trays available on order and in consultation with you.

We continue the visit to the Cellar of the Estate built in 1676, for the tasting and the sale of our wines. A friendly and delightful moment, surrounded by stones and bottles, to appreciate the elegant expression of the Gamay and the Chardonnay on unique and exceptional terroirs.