Blue stones, granite, clay or limestone, the extraordinary variety of our soil map obliges us to observe our vineyard precisely and permanently in order to preserve this precious heritage. Disbudding, reasoned control, manual harvesting, we lead our vineyard in relation to the nature, the climate, until perfect maturity of the grapes.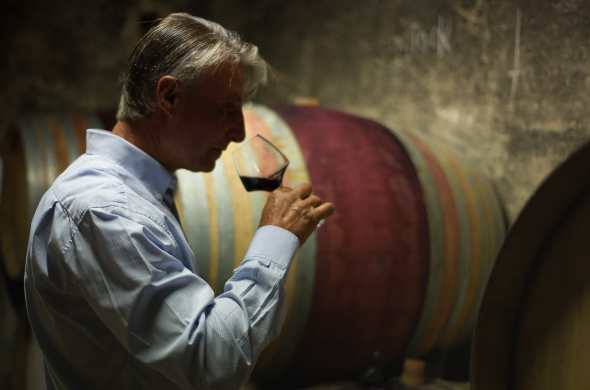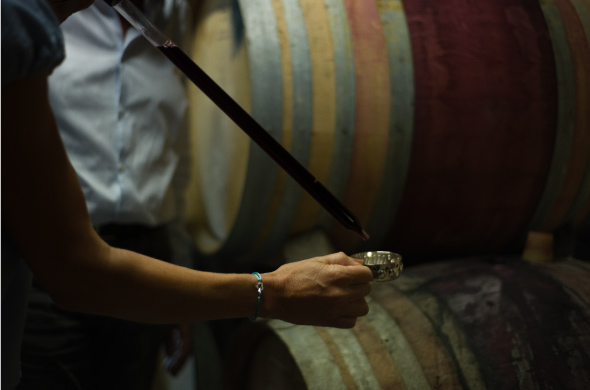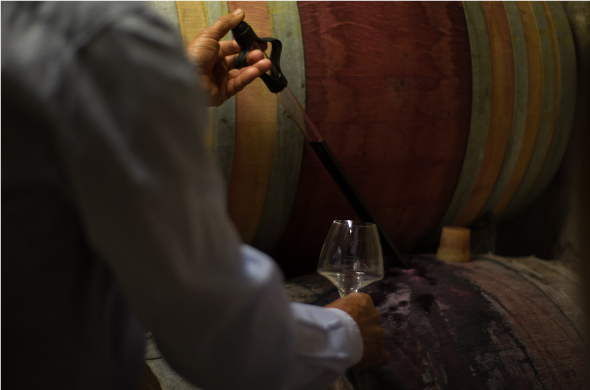 At the Estate, we make our wines according to the traditional Beaujolais method called "carbonic maceration", in cement or thermo-regulated stainless steel tanks. Some cuvées are aged in oak barrels. We favour above all the expression of the diversity of our terroirs. Each vintage will have its own aromatic palette, bouquet and personality.
« L'élégance du Gamay », the
unique grape variety of Cru Saint-Amour.
Our parcels, aged 40 to 60 years, are exposed to the East and South on the hillside of the place called "Vers l'Eglise" which overlooks the Saône valley…
ST-AMOUR
Clos du Chapitre
"L'élégance du Gamay", unique grape variety of Cru Saint-Amour.
Our parcels, aged from 40 to 60 years, are exposed in the East at a place named "Clos du Chapitre"…
Moulin-a-vent
Les Terres Rouges
The Gamay grape variety is expressed here on pink granitic soil and manganese veins, typical soil of the Moulin-A-Vent. Facing east, the vineyard enjoys the beneficial light of the Levant, protected from westerly winds…
Our vineyard extends over 3.14 hectares on the southern slope of Mont Bessay. Ideal exposure, where the Gamay enjoys sunny climate conducive to excellent maturity. Cold west winds calm the summer heat…
Pouilly-fuissé
Beau-Regard
Our parcels are located on the commune of Fuissé, a place called Beauregard, in the heart of the prestigious Southern Burgundy appellation.
The clay-limestone soil and southeastern exposure express here all the finesse and complexity of a great Chardonnay…
Made from the Chardonnay grape variety at Saint-Amour Bellevue, on clay-limestone soil in a place called Prés Saint-Pierre. Young and vigorous North facing parcels, we produce an expressive, refreshing wine with a beautiful complexity…
Bourgogne blanc
Clos de la Cure
The Bourgogne Blanc Clos de la Cure is a parcel of Chardonnay from the parish of Saint-Amour, in other words, the village's Mass wine. Facing north, the vines overlook the villages of Chânes and Chaintré…
Bourgogne blanc
Vers l'Église
In Saint-Amour, Beaujolais meets Burgundy. For over 80 years, our Chardonnay parcels have found their place on the hillside around the Church…