Bourgogne Blanc "Clos de la Cure"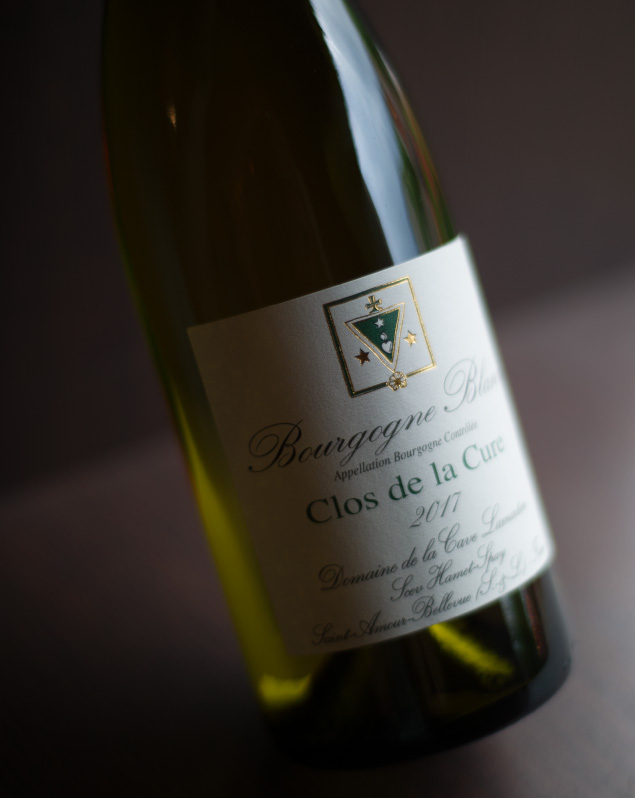 Grape variety and terroir
The Bourgogne Blanc Clos de la Cure is a parcel of Chardonnay from the parish of Saint-Amour, in other words, the village's Mass wine. Facing north, the vines overlook the villages of Chânes and Chaintré. The clay, stony and flint soil favours mineral and roundness expression in our white wines. Exposed to the North, the grapes arrive later at maturity but with more complexity.
Vinification and ageing
The grapes are picked and sorted by hand. Grape pressing on pneumatic wine press, gentle settling to eliminate gross lees. Alcoholic and malolactic fermentation in thermo-regulated cement tanks. Ageing in cement tanks on fine lees for 6 months. Ageing in oak barrels is possible depending on the vintage. Bottling in June following the harvest.
Tasting
2017: This vintage characterized by a hot and sunny summer favors a rich and supple chardonnay. A slight woody taste supports fruity aromas of white peaches.
Food and wine pairing
Service at 12 ° degrees Celsius with white asparagus, salmon tartares, veal with cream.